Nautilus – Beautiful Survivor
500 Million Years of Evolutionary History
Wolfgang Grulke
---
I've always been entranced by Nautilus – alive and long dead – and had hours of delight studying this wonderful book. Magnificent. Incomparable.
Sir David Attenborough
The Chambered Nautilus is one of the oldest living things on our planet. Since the dawn of civilisation its form has inspired artists, designers and architects. Nautilus has survived whatever the world has thrown at it for more than 500 million years, persisting even as dinosaurs and many other life forms vanished. Now, however, some believe it could become extinct within a generation.
Nautilus – Beautiful Survivor is a superbly researched book that is unique in its genre. Although appreciated by both experts and enthusiasts alike, it has been written for any reader curious to know more about the history of life on this planet, from its earliest beginnings to the present day.
Author, Wolfgang Grulke, is neither an academic nor a scientist but an avid collector with an abiding passion for the natural world. He has spent the last twenty five years asking questions about the history of nautilus and ammonites, and is widely known for his unique collection of shells, marine fossils and dinosaur eggs.
We were delighted when Wolfgang asked if Elementum would partner with him to offer our readers signed copies of Nautilus. A limited number of signed copies is now available through our online shop.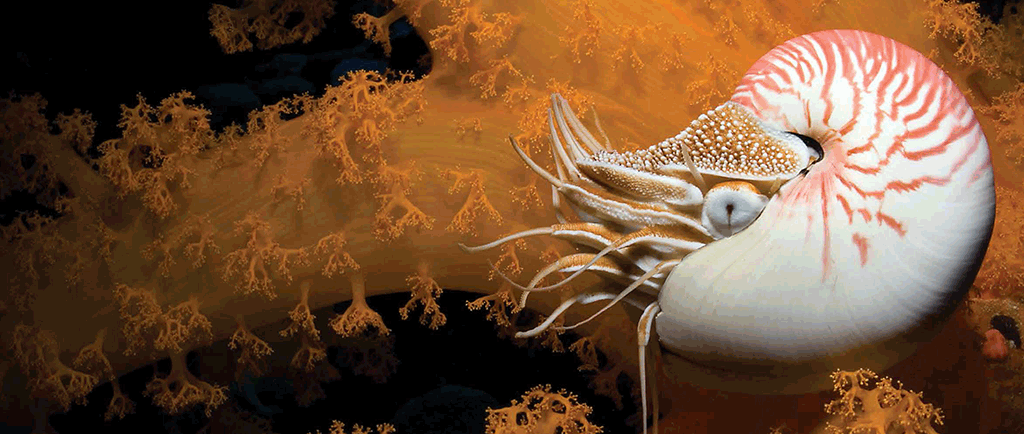 "A businessman, author and collector extraordinaire, Wolfgang Grulke is an amateur in the original sense of the word: one who loves the study of nature. Many a professional might nevertheless wish to have half his dedication, enthusiasm and resources, which together have produced this unique work. Throughout the book, high quality photographs, paintings, portraits, and diagrams place the colorful living animals and their deep blue world among the people whose lives and dreams they have influenced. As in Grulke's previous work 'Heteromorph: the Rarest Fossil Ammonites', a firm vision and rigorous attention to detail have ensured that every page is carefully laid out. Many museums would envy the general sense of coherence that binds together such a broad diversity of images and facts. In summary, I can think of no better book to use in helping people of any age grasp what 'science' actually embodies - a social activity, a way of thinking and above all a holistic world view that balances equally what nature is and what people do. This is definitely a book for the table, not the shelf; opened to any page, it cannot fail to capture the eye and begin conversations."
Paul Callomon, Academy of Natural Sciences of Drexel University, Philadelphia, writing in Nautilus Magazine, April 2017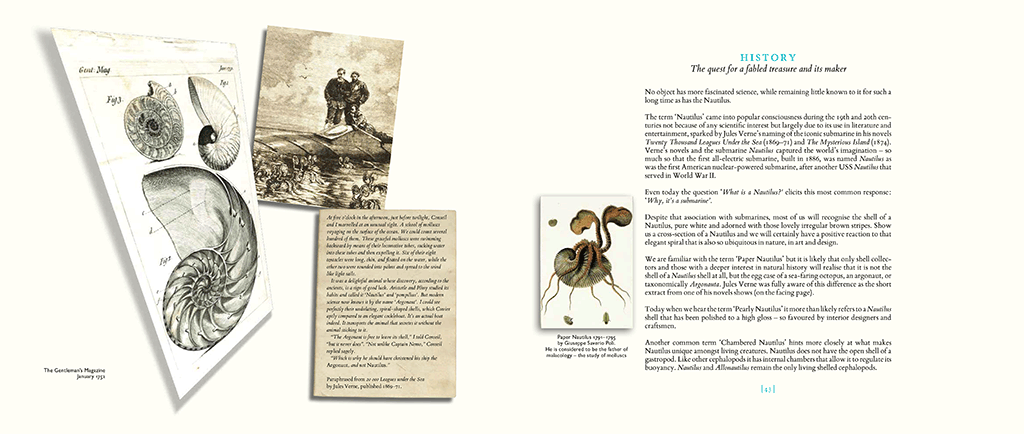 "Blurring the lines between life and art, Wolfgang does it again with another masterpiece of beauty, art and science. The most comprehensive collection of information on the fossil nautilus and its modern counterpart. Wolfgang has put his best into this series of books. Incredible work. I would suggest anyone interested in science, art, nature and/or prehistory to pick up this wonderful work of art along with his first in the series "Heteromorph: The Rarest Fossil Ammonites: Nature at its Most Bizarre"."
Mike Menasco, USA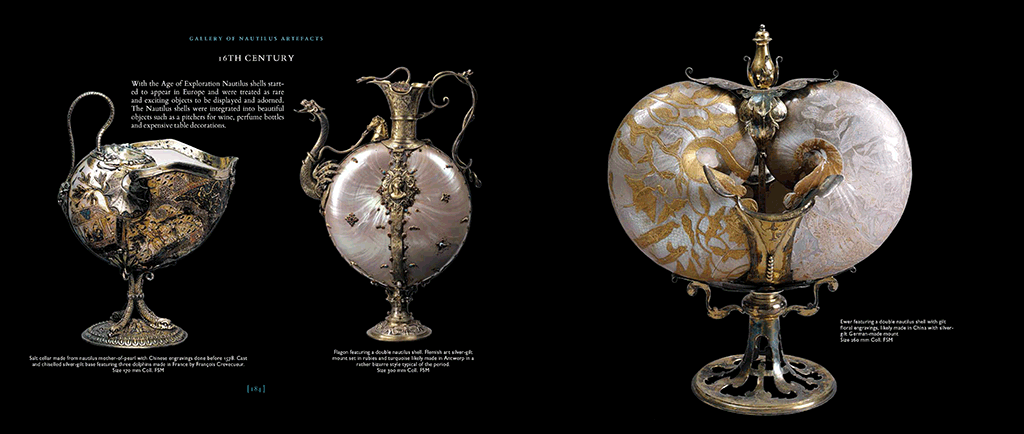 "At last, Nature's aristocrats the Nautiluses receive a fitting tribute. Fascinating and impressive - a splendid piece of work."
Paul Callomon, Academy of Natural Sciences of Drexel University, Philadelphia, USA