Curlew Moon
Mary Colwell – a review by Sophia Gallia
---
In 2016, writer and producer Mary Colwell walked 500 miles across Ireland and the UK to find out more about the relentless decline of one of these islands' most loved birds, the curlew. What she discovered challenged her own perceptions of conservation and has prompted a call to unity before it is too late.
Curlew Moon follows the journey Mary Colwell took from the west of Ireland to the East of England, seeing, hearing and experiencing the lives of curlews on route. It is also a natural history of this extraordinary bird, taking the reader through an evocative narrative that combines poetry, folklore and spirituality with human stories, recollections and quests to help the bird by people she encounters on the way. Charming black and white line drawings by Jessica Holm echo the call of the 'new-moon, bow-beaked bird' and the wild places that provide its home.
Colwell travels through the ancient peat bogs of Ireland, where mechanical peat extractors feed the power stations and rob the largest of Europe's wading birds of breeding spaces. In Wales, over-enthusiastic sheep farming has degraded the land to 'trampled billiard tables' unfit for nesting waders; and now wind farms: curlews avoid nesting within 800 metres of a turbine. Into England, a young Shropshire farmer is scornful of 'tending wildlife' having been taught at college how to 'maximise output' and 'supply demanding and volatile supermarket customers'. Walking through her home patch, the once-wild moors of the Midlands where breeding curlews previously abounded, disturbance by soaring visitor numbers have just about put a stop to that. Colwell frequently cites predation, mainly by foxes and crows, as a further reason for curlew nest failure. And she has little good to say about conifer woodland newly planted to store carbon, often close to potential curlew nesting habitat on the edge of marginal farmland, which serves as a handy refuge for the predators
Given her self-professed left-wing, vegetarian and vegan tendencies, Colwell manages to set aside her preconceptions discovering that not everyone connected with shooting is interested only in big bags and money. On the contrary, forming a friendship with a Wensleydale grouse moor owner, she finds curlews at the top of his agenda, and his gamekeepers offering a life-line to these acutely declining 'moon birds' – a safe place to breed and flourish. But this is the front line of the bitter battle between grouse shooting and those who want to ban it, with the curlew caught in the middle.
At times, Curlew Moon, is rather depressing in that it seems there is no hope in reversing the catastrophic decline this wader is suffering and, at this rate, it will only be a few years before they are gone for ever. The glimmer of light is that on moors managed for grouse, control of foxes and crows gives curlews a tangible boost. Colwell explains how numbers of curlews built up on grouse moors during the nineteenth century, thanks to unforgiving predator control regimes. Filling up the moors, curlews spilt into farmland lower down and could be found nesting almost anywhere. She describes how modern farming methods using machinery for rolling and silage-cutting, smash eggs and destroy nests forcing curlews back to grouse moors where there is less disturbance and gamekeepers provide protection. Although it clearly sits a little uncomfortably with her, Colwell accepts that moors managed for grouse remain the curlew's only stronghold. It's a nettle she urges those holding entrenched views to grasp. She fears that these maintained habitats are in jeopardy from those who want to ban grouse shooting, and the curlew will vanish in the conflict.
Rooted in the convictions and morals of her Catholic faith, Colwell tackles her subject sensitively, with first-hand experience and fact-finding research. She is in the possession of a rare attribute in the world of nature conservation: an open mind. In Curlew Moon, she provides a balanced, common sense view of curlew conservation and what must be done. She calls on the divided factions of the shooting fraternity and the conservation bodies to work together in finding common ground to help curlews before it is too late. Her vision is becoming reality as Curlew Workshops and Action Groups are bringing together all parties, big and small, with the shared aim of saving the curlew. It would be devastating if this action is too late, but signs are hopeful. Colwell has set out what needs to be done so that future generations can hear the curlew's call: let's hope conservationists and land managers are brave enough and sufficiently open-minded to do it now… And what works for curlews will help a raft of other species too.
---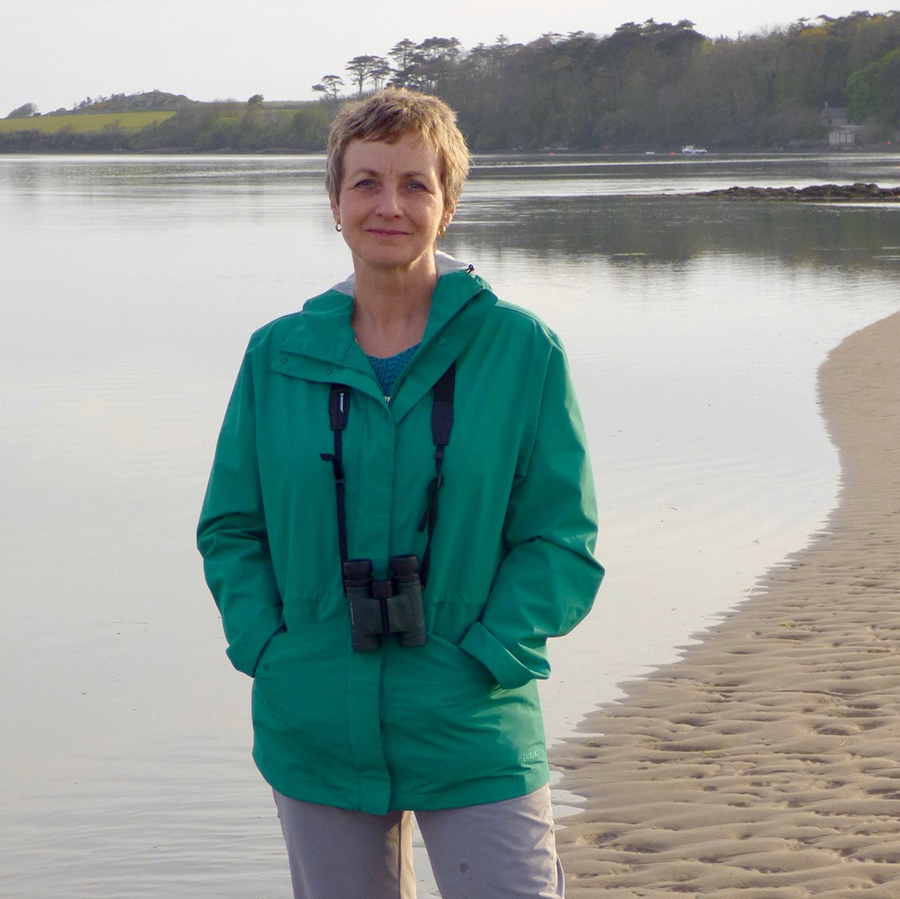 Mary Colwell is a writer and a producer for radio, TV and internet programmes. She is interested in all aspects of the natural world but particularly drawn to the complex and shifting interface between wildlife and society which is where the most inspiring and difficult issues lie.
In 2017 she was awarded the BTO Dilys Breese Medal for outstanding Communication in Science and in 2018 she won the Bellamy Award for nature conservation for her work on curlews.
Mary lives in Bristol, England and you can follow her @curlewcalls on Twitter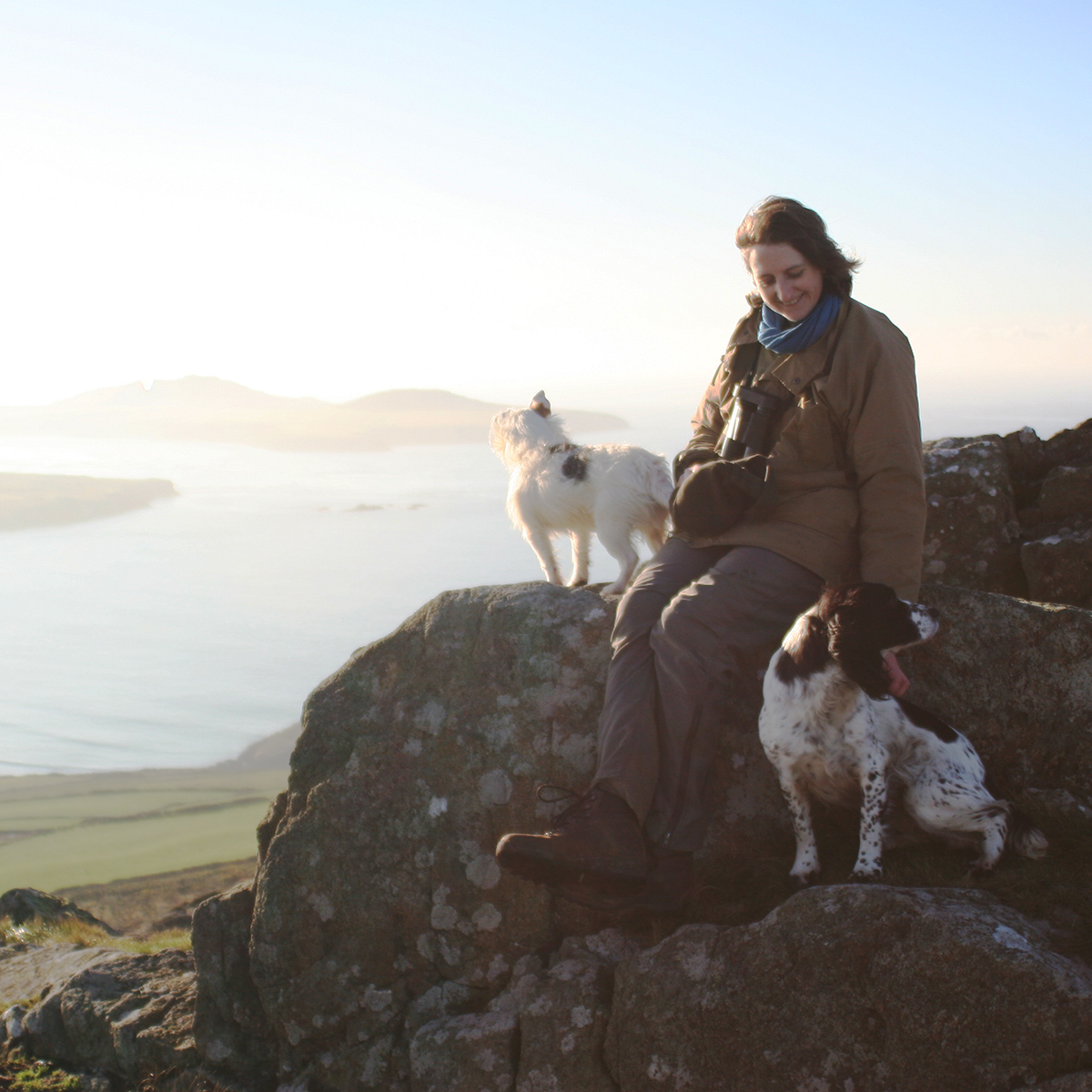 Sophia Gallia trained as a journalist and has been editing magazines in the field of ecology, conservation and the rural scene for over 20 years. She loves writing about the natural world around her, living as she does on a farm that spans an ancient chalk valley in central Dorset. Her latest project is meeting, mapping and describing all the ash trees on the farm (of which she thinks there must be over 1,000). On this mission she is accompanied by her one-eyed terrier, Quibble, and spaniel, Ouzel. Sophia is married to farmer and farm environmental adviser, Edward, and they have two daughters.
---