Our connection to the natural world
Our vision is to produce a publication about getting back to what really matters through nurturing our connection to the natural world. Constantly inspired and fascinated by the living world around us, we believe that in better understanding it we will better understand our place within it, our responsibilities and the possibilities open to us.

Elementum will give the reader a space to reflect and absorb ideas, not be harried by advertising, stories of human failing or imminent threat. Through the written word and the silence of image, guided by a theme for each edition, we will bring together the scientist's findings with the artist's response and the ecologist's observation with the writer's reflection to craft stories of transformation, exploration and intrigue. We will ask questions as well as seek to answer them, retaining curiosity and always a sense of wonder at the unknown and unseen.
Guided by a different theme for each edition, Elementum is published twice a year.
Writing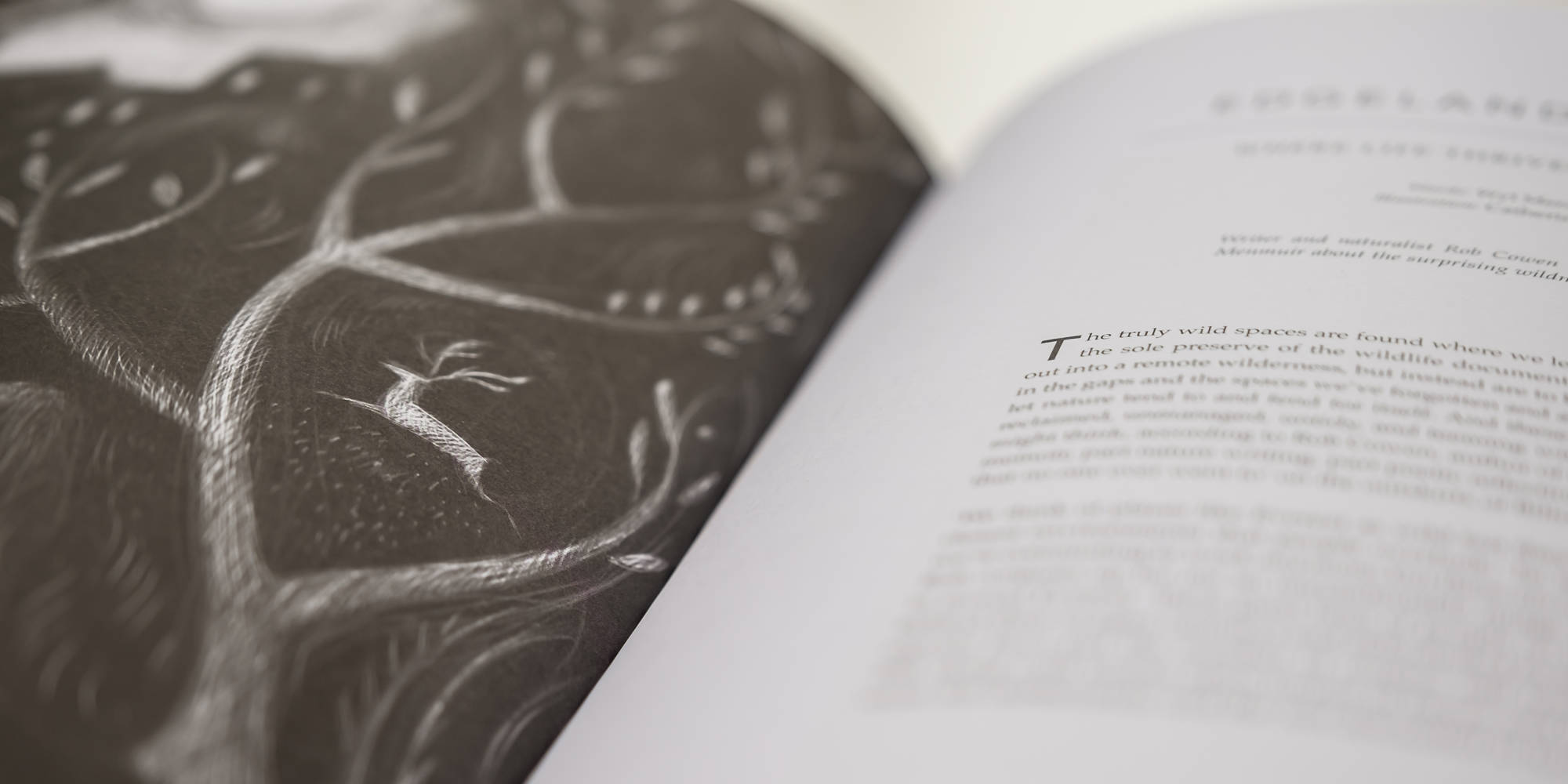 Writing
Writing on Nature, Place & Landscape